September 2019 – Prayer Letter
The Road to China

Back in 2001, I remember praying and asking God to send me to China. When I prayed that prayer, I had not taken any thought as to how I would get there, but God had a plan. At that time I was working at a job that I didn't really enjoy. I felt restless and had a desire to serve the Lord in some other capacity. About that time, I was reading about Jim Elliot, missionary to Ecuador, who had a passion to do something for God. I also had a desire to serve God, but I didn't know what God would have me to do.
I started looking for a new job. I took afternoons off work to go interview but had no success. It turned out that God had other plans. One day a former employee stopped in our office for a visit. He told me that he quit his job to study linguistics. His goal was to learn languages of people groups that did not have the Bible so that he could translate it into their languages. That amazed me! It was on that day that the Lord put it in my heart to go back to school to study language. To be continued…
Recent Events:
We had our yearly missions conference on September 12th -15th back at our home church in Alpharetta, GA, Vision Baptist Church,. This year's theme was NO OTHER NAME.  What a blessing and privilege it was to be able to speak and share our burden for China with our friends and church family. We were greatly encouraged also by the testimonies and challenges from the Word of God shared at this conference.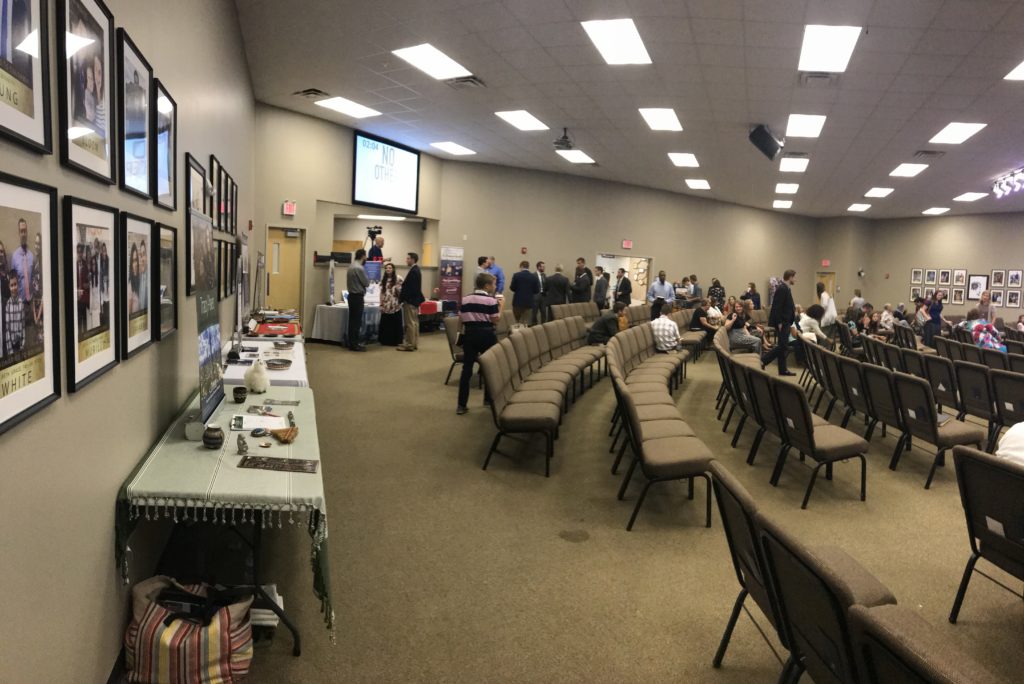 It has also been a great privilege to travel to the many different churches on our deputation so far. So many churches are laboring together with missionaries, holding the ropes for them, so that the NAME WHICH IS ABOVE EVERY NAME can be made known.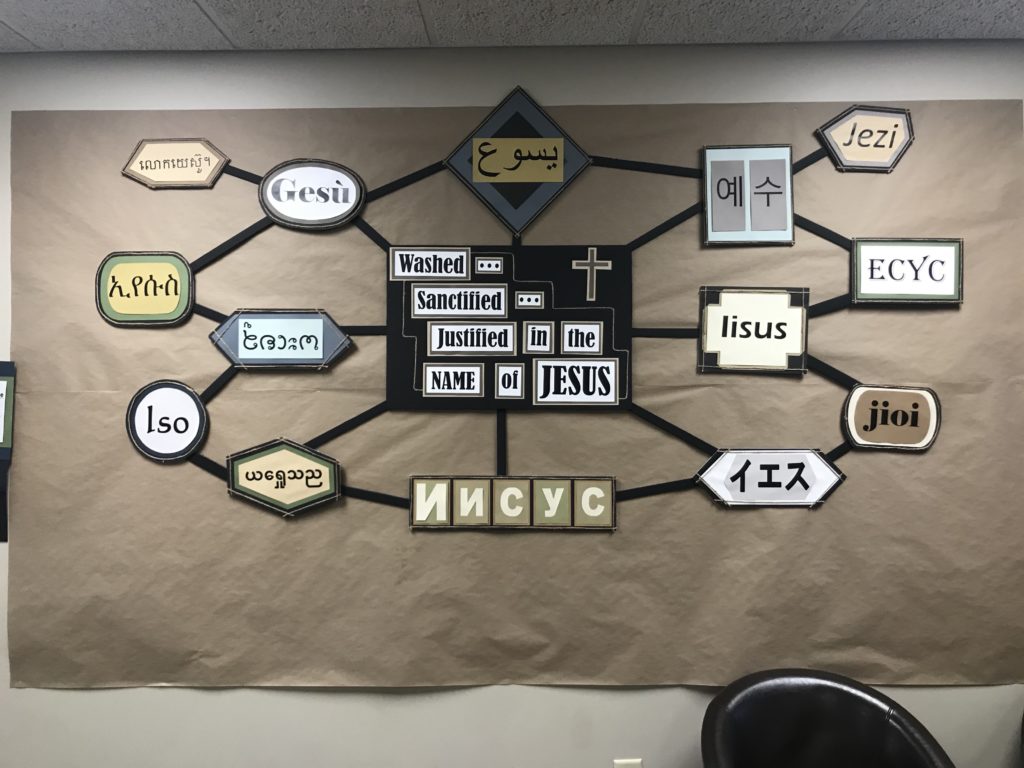 Prayer requests:
Pray that we can raise our support quickly to get back to China. Pray that we will have safe travels on the road.
Andy and Lily Smith
470-418-1186
August 2019 – Prayer Letter
Dear Pastors, Partners & Praying Friends,                   August, 2019
Part of the Family
We are now well into our second month of deputation. Booking meetings and hitting the road are the new norms. So far it has been a great experience traveling from church to church talking about the need for the gospel in China. Along the way we have met some great people and heard some encouraging testimonies.
I met a young preacher who told me about his early years growing up. He explained to me how he was neglected and unwanted by his family and was given over to foster care. Somewhere along the way he came to hear the gospel of the one who "loved us and hath given himself for us." Today, this young man is a child of God and preacher of the gospel that says through Christ we can be reconciled to God and made a part of his family. This is the message that God has for the world. Pray that we can raise our support to get back to China to reach people who are alienated from God with the message of salvation in Jesus.
Tell what God has done
Lily has been doing a great job on deputation. Before arriving in the U.S. last July, she didn't speak much English. She has really been putting forth a good effort to communicate with people and sharing what God has done in her life. Not only that, but she has also greatly improved her driving skills, and that has been a big help. Please pray that we would have safe travels and stay in good health, so that we can raise our support.
Andy and Lily
470-418-1186
July 2019 – Prayer Letter
Congratulation! You get to read the first prayer letter of our ministry. Speaking of prayer, this morning I was just thinking of how God has answered a prayer of mine. I remember asking God if he wanted me to go to China. I said "Lord I want to serve you, and if you want me to go to China, then send me there." It wasn't but a half a year later that I had quit my job and was back at the university studying Mandarin, and a year later would be off to China. It was there that Lily and I met, got married, and God began moving in the direction toward full time ministry. It seems God's answer to that prayer was "Yes!".
All Nations Kindred People Tongues
 Lily and I had a chance to visit some great churches these past couple weeks. One of those churches was a church family in Cherokee, North Carolina. What a blessing to hear some of the Cherokee people sing to the Lord in their native tongue. It reminded me of those words in Revelation.
"After this I beheld, and, lo, a great multitude, which no man could number, of all nations, and kindreds, and people, and tongues, stood before the throne, and before the Lamb, clothed with white robes, and palms in their hands;"
What a day that is going to be! Today we can get a little foretaste.
"Student Driver"
 Back on the home front, My wife Lily, who is from China, and has only been in the U.S. for less than a year, passed her driving test, and she is now legal to take the wheel. Something tells me that our deputation trails will allow her lots of opportunity to sharpen those driving skills.  We have learned a good driving secret, too. If you put "student driver" stickers all over your car, people fear you and don't come near you.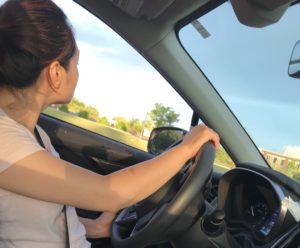 The Road Ahead
 Please pray for us as we drive to different churches to present our desire to go to China and tell people about a risen Savior. Pray that we can be an encouragement to others, and to stir people's hearts for China and for world missions. Pray also that we can raise our support quickly so that we can get back to China. 
We are seeking to book meetings and mission conferences between now and the end of 2020.  Raising our support as soon as possible will help us get to the field so that we can begin laboring in a country where the harvest is plentiful! Would you consider joining us?
Andy and Lily
470-418-1186