July 2020 – Prayer Letter
"For the Lord giveth wisdom: out of his mouth cometh knowledge and understanding." Proverbs 2:6 kjv 
 The most satisfying thing about deputation has been when someone comes up to me after speaking and says something like "That scripture you read really spoke to me." The Lord humbles me every time that happens because it reminds me who it is who works in the hearts of the listener. I can often start to err thinking that it is going to take some kind of skillful speaking, logical argumentation, and witty humor to convey ideas before God can do any work, but the fact is that God moves in hearts through the simple proclamation of his Word. Paul rejoiced in his weakness because it made room for the display of the power of God's Word. Our job as believers and servants of the Lord is to deliver the Word and let the Spirit do his work. The fact that God works through his Word should remain our only confidence that what we speak can be affective for the kingdom of God.

 Back in the Pulpit! – It is still hard to believe that less than a month ago Pastor Gardner was still in the hospital recovering from the virus. The doctors did not think that he would make it. Now he is back preaching from the pulpit! Obviously God has more great things to do through this man!
Prepare for landing – On July 9th we went in for Lily's checkup and all looks healthy for our newborn. Everything looks right on schedule for the week of the 25th, but we are also prepared for an early surprise.
Support Level – We are at 25% support (excluding promised support). One year on deputation (minus three months of cancelations).
Prayer Requests: Prayer for relatives in China who may soon be affected by the flooding. Most of Lily's relatives are unbelievers. Praise for the gift of a soon to be  The most satisfying thing about deputation has been when someone comes up to me after speaking and says something like "That scripture you read really spoke to me." The Lord humbles me every time that happens because it reminds me who it is who works in the hearts of the listener. I can often start to err thinking that it is going to take some kind of skillful speaking, logical argumentation, and witty humor to convey ideas before God can do any work, but the fact is that God moves in hearts through the simple proclamation of his Word. Paul rejoiced in his weakness because it made room for the display of the power of God's Word. Our job as believers and servants of the Lord is to deliver the Word and let the Spirit do his work. The fact that God works through his Word should remain our only confidence that what we speak can be affective for the kingdom of God.
June 2020 – Prayer Letter
"And it came to pass, when the time was come that he should be received up, he stedfastly set his face to go to Jerusalem" (Luke 9:51 kjv)
Most of us are still processing all that has been going on in our nation and around the world these recent days. The world is changing. Our nation is changing. These are radical times, and we need like more than ever to keep focused on the message that never changes. The gospel is the solution to man's problem. When the Lord came into this world, his face was set towards Calvary. The world was full of problems, but the Lord did not let anything deter Him from the purpose for which he came. He knew that the Cross is the only solution for mankind. As followers of the Lord, let us keep our hearts and conversation fixed upon the one who can take away the sin of the world.
We're rollin' again! – I am happy to announce that we are back at it! We took a big hit with three months of cancellations, but that seems to be past, and we are now traveling and booking again. Thankfully we had June and July fully booked before the virus hit. We are also hoping to reschedule a lot of those cancelled meetings for late 2020 and 2021. Despite the fact that we had so many cancellations we were still able to gain a few more supporting churches during that time!

A Special Baby Shower – One of our friends prepared a very unique baby shower for Lily. Because of the restrictions due to the virus they turned it into a church parking lot drive-up shower. In China they don't do baby showers, so Lily got a taste of American culture. It meant a lot to Lily and they showered her and baby Joy with lots of gifts.
Prayer and Praise
Pray for Pastor Gardner and others who were hit by this virus. God has heard our prayers. Pray for continued recovery.
The Vision Team has raise a good amount towards buying land for the Center for World Evangelism. Pray that the remaining amount can be raised. https://www.worldevangelismcenter.org/center/

May 2020 – Prayer Letter
"Finally, brethren, whatsoever things are true, whatsoever things are honest, whatsoever things are just, whatsoever things are pure, whatsoever things are lovely, whatsoever things are of good report; if there be any virtue, and if there be any praise, think on these things." (Philippians 4:8 kjv)
During lockdown, like most people, I spent a bit more time online than usual. No doubt there would not be enough time in the day to read and watch all the articles and videos shared by friends. It made me think back about when we didn't have such quick access to the internet. The downside was not having means to communicate with people so speedily, and we weren't so quickly informed about news around the world. The good side, though, was that there was far less distraction. Today we get bombarded with ideas and spend a lot more time trying to make sense of the confusion. It becomes a distraction from just thinking on the unchanging truths of the Word of God. These are days of much deception and distraction, and a lot more effort has to be made to direct and guard our thinking.
Blessed is the man that walketh not in the counsel of the ungodly, nor standeth in the way of sinners, nor sitteth in the seat of the scornful. But his delight is in the law of the Lord; and in his law doth he meditate day and night. (Psalm 1:1-2 kjv)
Deputation Meetings and Travels – Things have been slowing inching back to normal as churches have opened up a bit. It was a hard few months with so many cancellations. Looking forward to getting busy again, Lord willing.
The Baby (Joy) – The due date for baby Joy is approaching fast (July 25th)! The last couple check-ups with the doctor show a healthy baby girl, and she is a very active. She does all her kicking and at night when Lily tries to sleep, and then kicks some more during the day. She reminds me of John the Baptist leaping in the womb for joy.
Recent Events – Vision Baptist Missions held its monthly World Evangelism Fellowship on May 5, 2020. We heard some great challenges from a pastor and some of our own missionaries. In addition, Vision Baptist Missions also held a 48 hour SHARE-A-THON to help raising needed funds for the new Center for World Evangelism. It was a privileged to get to play a small part and to see us moving closer toward that goal.
The Virus – Please pray for our Pastor and a few other families that caught the virus. Pray that they will have a swift recovery. Serving
April 2020 – Prayer Letter
"For that ye ought to say, If the Lord will, we shall live, and do this, or that." (James 4:15 kjv)
This has by far been the most unusual month of our deputation. Before everything went into lockdown mode we were on the move with the whole month of April planned out. I had spent hours and hours on the phone booking meetings and missions conferences. Unexpectedly, our plans came to a screeching halt. Not only that, but things back here at Vision changed as well. Church services shifted to online, and now instead of handshakes and a show of hands, we have windshield wiper waves and the laying on of car horns during the parking lot service. What in the world is going on? I can say two things for sure. Firstly, none of this has interrupted God's plan. He has no "plan B". Secondly, our redemption is even closer than then this whole things started. Those are two reasons to be joyful.
"And when these things begin to come to pass, then look up, and lift up your heads; for your redemption draweth nigh." (Luke 21:28 kjv)
(photo 1) parking lot service (photo 2) China team zoom meeting (photo 3) VBM online revival
Our baby, Joy, is due around June 25th. We are looking forward to seeing her. Please pray for our transition to life with a baby.
During lockdown, we have had some unique opportunities to chat with team members, friends, and family online.
Vision Baptist Missions had an online revival to encourage with God's promises. I was given a slot to preach as well. The title was "What should we be doing?" (1 Thessalonians 1:9-10). We should be 1.) Seeking the Lord 2.) Serving the Lord 3) Standing ready for His coming. The equipment wasn't working well so I'm not sure who heard it, but I was definitely encouraged just by preparing for it!
Pray that we can get back on the road. Pray that we can reach unsaved friends and family during this time even if it is through online communication. Tell us how we can pray for you.
March 2020 – Prayer Letter
"A man's heart deviseth his way: but the Lord directeth his steps."
– Proverbs 16:9
People often ask why I chose China. The quick spiritual answer is just to say "God called me there," but people want to hear specifics. God works through our desires, circumstances, and His Word, to direct us where he wants us to be.
My Circumstances: My parents during my late high school and early college years adopted two baby girls from China. I am sure that these sisters of mine had some influence on my interest in China.
My Desires: When I was working my first job out of college I had a desire to serve the Lord full-time. I didn't know what to do, so I asked God. The Lord then put it on my heart to pray about going to China.
His Word: One cannot read God's Word prayerfully without concluding that the only thing that matters in this life is knowing and serving Christ. He has saved us and given us a job to do. Every true believer should be involved in the Master's business. '…Go ye into all the world and preach the gospel to every creature.." (Mark 16:15).
Last week we were at a missions conference with several other missionary families. We had a time of sharing testimonies, hearing about how God has led each of us to our particular countries. Each missionary had a different story, but they all had one common denominator; a desire to serve the Lord and a clear understanding of Christ's command to go.
February 2020 – Prayer Letter
The Lord taught His disciples how to deal with difficult times. When trouble strikes, there is an essential lesson to remember. The disciples were in a state of panic and Jesus was asleep in the back of the boat. "And he arose, and rebuked the wind, and said unto the sea, Peace, be still. And the wind ceased, and there was a great calm." He also rebuked his disciples for so quickly forgetting who is in control.
We have been watching closely the news about the new corona virus, and we have been wondering how far it is going to go. In times like these it would be tempting to be fearful. A couple of weeks ago I was encouraged to hear Lily's mom say that she is not afraid. She said "What is there to be afraid of? We know the Lord!" What a blessing to know Christ who gives us peace in the midst of the storm. We need to pray for China. Pray that many will find the peace and hope found in Him alone.
Deputation Update
7 churches have partnered with us since the beginning of this year putting us at 15% support!
We celebrated our 8th wedding anniversary on 2/4/20.
We shipped a box of surgical masks in late January to Lily's family in Shanghai and Nanjing. We were concerned that they wouldn't arrive, but they did.
Vision for China has put out a film called Vision for his Harvest: China. I recommend that you watch this film to hear some powerful testimonies of how God is working in China. It is available through Amazon.
We still don't know if the baby is a boy or a girl. Stay tuned!!
January 2020 – Prayer Letter
God's Gift
Exciting news! We are going to have a baby. Lily had her second check-up with the doctor this month and we saw the baby through the ultrasound and heard a healthy heartbeat. This baby is the Lord's gift. In China, we were told by the doctors that we wouldn't be able to have kids. I guess it is always good to get a second opinion, so we consulted the Great Physician and sat in His waiting room. We know a lot of people had been praying for us and God heard those prayers. Lily is quite confident that our baby will be a boy, but the doctor said it too early to tell. We will keep you all updated.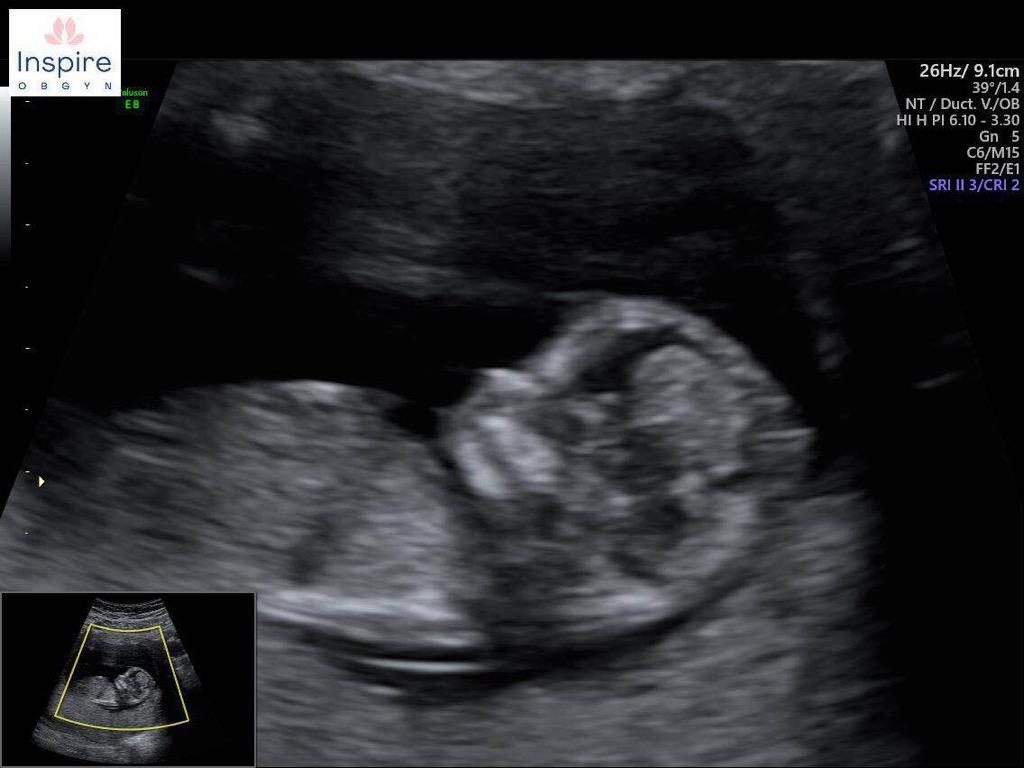 Deputation Update
We enjoyed a week up in snowy Montana with family and friends, and after that we headed back to Georgia for the Our Generation Conference. The conference was great! It brought encouragement and challenge to refocus our hearts and minds on the task at hand of reaching the world with the gospel. There were many who made the decision to go wherever God would send them. A few even expressed that they felt God calling them to China!
Snowy Montana

China Display – Our Generation Conference
Please continue to pray for safety on the road and for more supporters. We heard from some churches this month who joined with us and we are thankful for that. We are especially thankful that the Lord is coming back and that He is going set this world right. Until He does, let us keep laboring for His kingdom.

December 2019 – Prayer Letter
A Reason to be Thankful
We had a great Thanksgiving with friends sharing what God has done. A family here at Vision opened up their home to us and some friends who needed to hear the gospel. One of the couples who came were the owners of a Chinese restaurant. They were always too busy to come to church or attend our outreach activities, but since Americans don't eat Chinese take-out on Thanksgiving, they closed their doors and came to join us! After the meal we had the chance to share with them (in their own language) the gift of God. On that evening, they heard that Christ came into this world to take away sins and to offer them the hope of heaven. What a day to be thankful for! Pray that God would cause the seed which was sown in their ears to produce fruit in their hearts.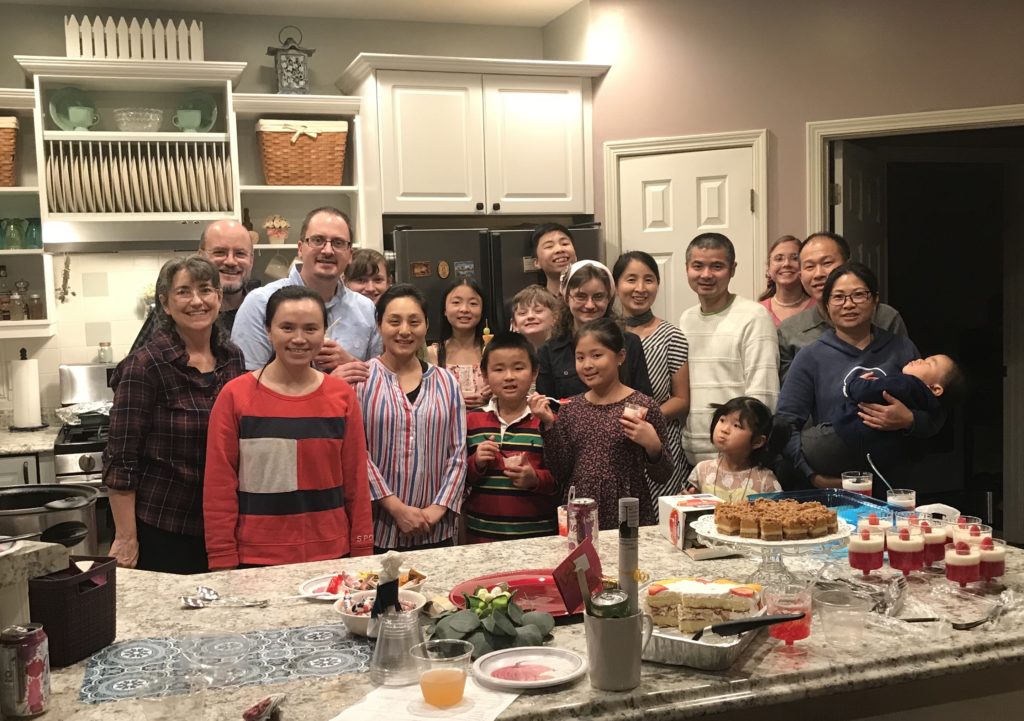 Thoughts for the Season
The world is "celebrating" Christmas without knowing the Christ who came as a babe, lived a perfect life, and was broken and offered up for the world, so that now Heaven's doors are opened wide for those who trust in Him. Let us use the activity of the season to let our lights shine before men so that they can come to know Him and celebrate the gift of salvation. Consider what Jesus said in Mk 5:16 to the man who received mercy…
Deputation Update
We were in a total of fifteen churches last month which put us in NC, MS, GA, SC, KY, and FL. Some people wonder why we don't book the whole month in the same place. Believe me, we would in we could! We are thankful for the churches deciding to partner with us. Pray for safety on the road.
Montana here we come! We plan to spend a week in Montana with family, and then we'll be back in time for the Our Generation Conference (Jan 2-4, 2020). Once that is done, we will be back with fingers on the phone and tires to the trail.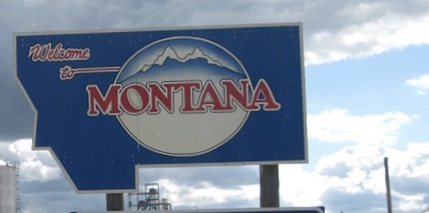 November 2019 – Prayer Letter
The Road to China
I grew up near the mountains. On some winter days we'd drive to a ski area for a day in the snow. The road up there was a bit windy, slippery and peppered with potholes, but that didn't deter us. We could see those mountain peaks fixed in the distance and our hearts were set on the destination. Deputation has been a blessing and we have had a great time fellowshipping with so many believers in churches along the way. Although the process of booking meetings and raising support can get wearisome, yet just like the peaks in the distance, we have to keep our eyes constantly on our destination.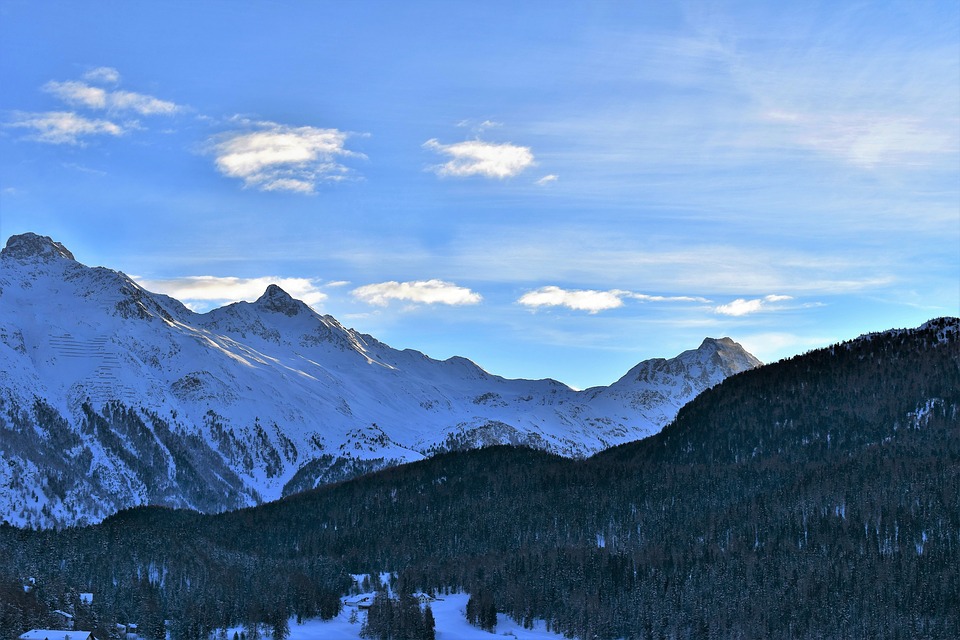 Prayer and Praise
Pray for safety on the road as we drive to churches speaking about the need for more laborers in China!
We are thankful for a Chinese family who has been coming to our home Church. Mr. Ni came to Vision Baptist Church over a year ago looking for help with his English. Several people invested time with him helping him with English and more importantly giving him the Word of God. Last year he made a profession of faith and was baptized. I have had the privilege of getting to study the Bible with him. Pray that with all our travels that the two of us can keep up our regular Bible study together.
We have been in over 55 churches since we started deputation in late July of 2019.
We have heard from new supporters ever month and we are thankful for that!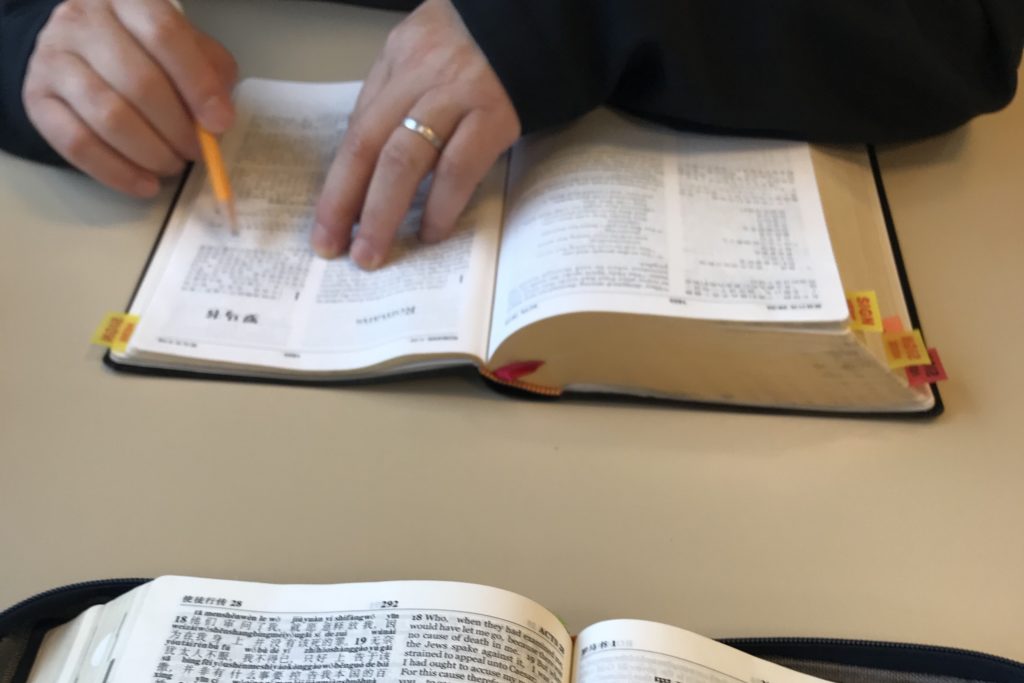 October 2019 – Prayer Letter
News and Praise Report
We were privileged to join some wonderful missions conferences this month and heard about the need in places like Israel, Columbia, Mexico, Africa and even in our own nation. We were encouraged by pastors and church members who are passionate about reaching the world.
Several more churches have agreed to partner with us.
Prayer requests:
We hope to continue a Chinese Bible study group back at Vision Baptist Church as much as we can while on deputation. Pray for the salvation of a man named Frank Guo who met met at one of the local Chinese restaurants.
Pray for the China team on the field and the Tolson family who will be heading back to China shortly. Pray also for the rest of us so that we can get our support raised quickly.
We were encouraged this month to see churches investing in the lives of the youth. Pray that God would raise up young laborers for the gospel.
Pray for the Our Generation Missions and Pastor's Conference coming up next year. Pray that more would be mobilized for missions.
How the Lord Led Me to China
(Continued…) It wasn't but a year after I prayed about China that I had quit my job and was back in school. My first exposure to Chinese was a two month intensive summer course that packed two years of language into two months. That was the most challenging summer of my life. After that summer, I heard about a foreign exchange scholarship that would pay for a year abroad at a Chinese university. I jump the opportunity, and the Lord granted it to me. I spent two years in the city of Tianjin studying Mandarin and learning about Chinese culture. That was the Lord's path to send me to China and prepare me to share the gospel with the Chinese in their own language. There is nothing more exciting to talk about than that!
September 2019 – Prayer Letter
The Road to China

Back in 2001, I remember praying and asking God to send me to China. When I prayed that prayer, I had not taken any thought as to how I would get there, but God had a plan. At that time I was working at a job that I didn't really enjoy. I felt restless and had a desire to serve the Lord in some other capacity. About that time, I was reading about Jim Elliot, missionary to Ecuador, who had a passion to do something for God. I also had a desire to serve God, but I didn't know what God would have me to do.
I started looking for a new job. I took afternoons off work to go interview but had no success. It turned out that God had other plans. One day a former employee stopped in our office for a visit. He told me that he quit his job to study linguistics. His goal was to learn languages of people groups that did not have the Bible so that he could translate it into their languages. That amazed me! It was on that day that the Lord put it in my heart to go back to school to study language. To be continued…
Recent Events:
We had our yearly missions conference on September 12th -15th back at our home church in Alpharetta, GA, Vision Baptist Church,. This year's theme was NO OTHER NAME. What a blessing and privilege it was to be able to speak and share our burden for China with our friends and church family. We were greatly encouraged also by the testimonies and challenges from the Word of God shared at this conference.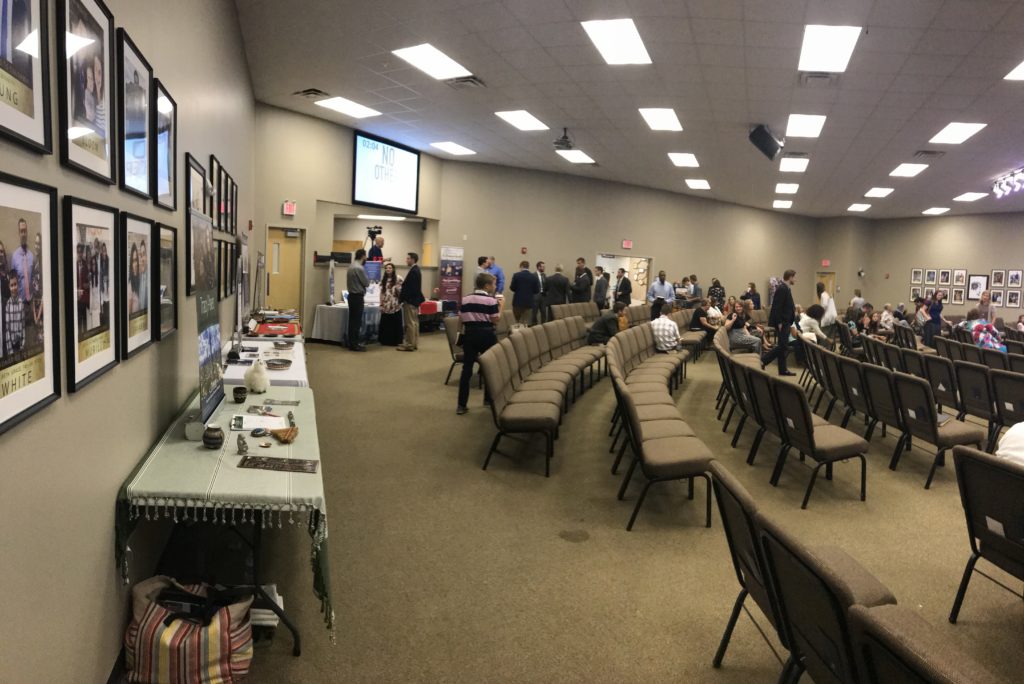 It has also been a great privilege to travel to the many different churches on our deputation so far. So many churches are laboring together with missionaries, holding the ropes for them, so that the NAME WHICH IS ABOVE EVERY NAME can be made known.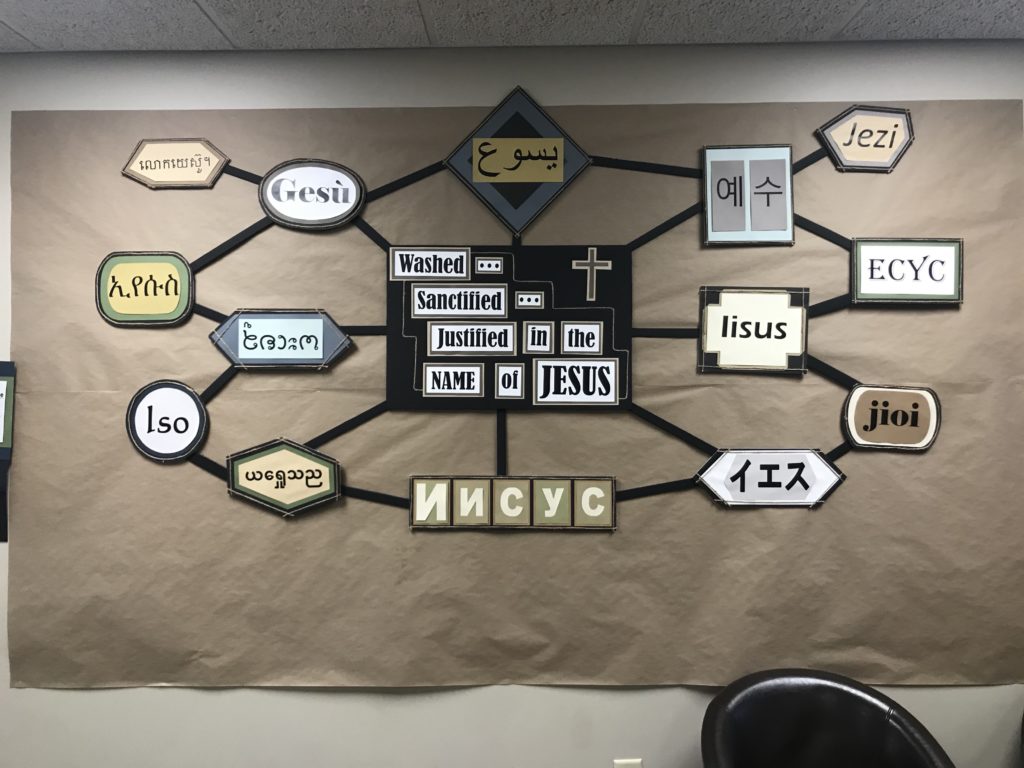 Prayer requests:
Pray that we can raise our support quickly to get back to China. Pray that we will have safe travels on the road.
Andy and Lily Smith
470-418-1186
August 2019 – Prayer Letter
Dear Pastors, Partners & Praying Friends, August, 2019
Part of the Family
We are now well into our second month of deputation. Booking meetings and hitting the road are the new norms. So far it has been a great experience traveling from church to church talking about the need for the gospel in China. Along the way we have met some great people and heard some encouraging testimonies.
I met a young preacher who told me about his early years growing up. He explained to me how he was neglected and unwanted by his family and was given over to foster care. Somewhere along the way he came to hear the gospel of the one who "loved us and hath given himself for us." Today, this young man is a child of God and preacher of the gospel that says through Christ we can be reconciled to God and made a part of his family. This is the message that God has for the world. Pray that we can raise our support to get back to China to reach people who are alienated from God with the message of salvation in Jesus.
Tell what God has done
Lily has been doing a great job on deputation. Before arriving in the U.S. last July, she didn't speak much English. She has really been putting forth a good effort to communicate with people and sharing what God has done in her life. Not only that, but she has also greatly improved her driving skills, and that has been a big help. Please pray that we would have safe travels and stay in good health, so that we can raise our support.
Andy and Lily
470-418-1186
July 2019 – Prayer Letter
Congratulation! You get to read the first prayer letter of our ministry. Speaking of prayer, this morning I was just thinking of how God has answered a prayer of mine. I remember asking God if he wanted me to go to China. I said "Lord I want to serve you, and if you want me to go to China, then send me there." It wasn't but a half a year later that I had quit my job and was back at the university studying Mandarin, and a year later would be off to China. It was there that Lily and I met, got married, and God began moving in the direction toward full time ministry. It seems God's answer to that prayer was "Yes!".
All Nations Kindred People Tongues
Lily and I had a chance to visit some great churches these past couple weeks. One of those churches was a church family in Cherokee, North Carolina. What a blessing to hear some of the Cherokee people sing to the Lord in their native tongue. It reminded me of those words in Revelation.
"After this I beheld, and, lo, a great multitude, which no man could number, of all nations, and kindreds, and people, and tongues, stood before the throne, and before the Lamb, clothed with white robes, and palms in their hands;"
What a day that is going to be! Today we can get a little foretaste.
"Student Driver"
Back on the home front, My wife Lily, who is from China, and has only been in the U.S. for less than a year, passed her driving test, and she is now legal to take the wheel. Something tells me that our deputation trails will allow her lots of opportunity to sharpen those driving skills. We have learned a good driving secret, too. If you put "student driver" stickers all over your car, people fear you and don't come near you.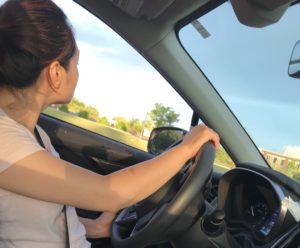 The Road Ahead
Please pray for us as we drive to different churches to present our desire to go to China and tell people about a risen Savior. Pray that we can be an encouragement to others, and to stir people's hearts for China and for world missions. Pray also that we can raise our support quickly so that we can get back to China.
We are seeking to book meetings and mission conferences between now and the end of 2020. Raising our support as soon as possible will help us get to the field so that we can begin laboring in a country where the harvest is plentiful! Would you consider joining us?
Andy and Lily
470-418-1186