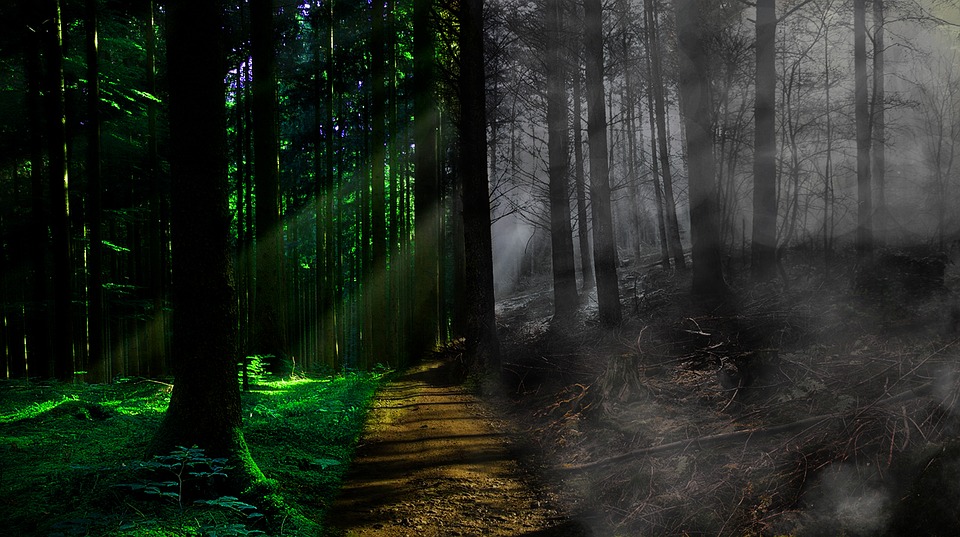 Blessed is the man that walketh not in the counsel of the ungodly, nor standeth in the way of sinners, nor sitteth in the seat of the scornful. But his delight is in the law of the LORD; and in his law doth he meditate day and night.  Psalm 1:1-2 kjv
The secret to a happy life all comes down to one simple thing; thoughts. The blessed man delights and meditates on the Word of God, and it brings about the fruit of a righteous life.
I make good headway each day when God's Word is on my mind. The Spirit works through His Word to produce joy, thankfulness, and wisdom, even in troubled times. If we lack these things, then here is the problem. When we drift from God's Word, the Lord moves far from our thoughts, and we start thinking with the "wisdom" of those who have no consideration for God or His ways.
This first chapter of Psalms can be taken as a promise. If we delight ourselves in God's Word, our way will be blessed, but the way of those who have no thought for God will perish.
So many things are competing for our desires and thoughts (especially at home under coronavirus lockdown in front on the computer). Let the Word of God be our delight and meditation, and we can expect the fruits of the blessed life.
___________________________________________________________
Maybe you read this and have no idea what I am talking about. You need to know one thing. The only way that we can have true joy is through Christ. We have all sinned against God and the only way to be reconciled to Him is by turning from sin to Jesus who died for our sins on the cross and rose again. Salvation is a gift. The only way a person can walk in joy and thankfulness is to know one's sins are forgiven. This is the gift of God. Go to Him and ask Him. If we refuse Him who offers, then we will suffer the consequence of our own way, which is eternal destruction. If we come to Him be faith we receive this gift.

"For the wages of sin is death; but the gift of God is eternal life through Jesus Christ our Lord." (Romans 3:23 kjv)

-Andy