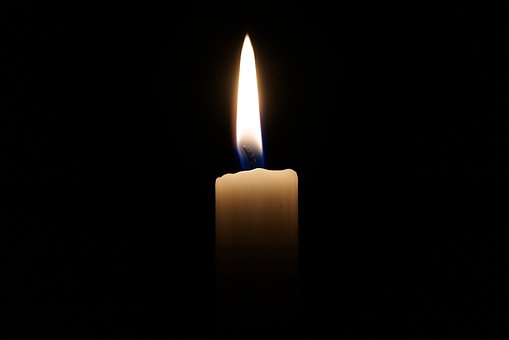 "the world knew him not" (John 1:10)
Have you ever stared at the sun? Most of us tried that when we were little. The sun is bright. So bright that no one ever needs to tell another that the sun is out. The sun is so bright that it illuminates all things on the earth. Actually, there are some who need to be informed. They are, the blind. They cannot see the light.
The True Light
The Bible says that "the true Light, which lighteth every man that cometh into the world" is Jesus. The only way to know God and understand the world is through Jesus. He made all things, and that includes our bodies and our consciences. Every book in the Bible also points us to Him.
For by him were all things created, that are in heaven, and that are in earth, visible and invisible, whether they be thrones, or dominions, or principalities, or powers: all things were created by him, and for him: (Col 1:6)
All things were made by him; and without him was not any thing made that was made. (John 1:3)
Jesus saith unto him, I am the way, the truth, and the life: no man cometh unto the Father, but by me. (John 14:6)
God Became Man
The One who made all things became a man. He became like us in every way, except for our sinfulness. He was without sin, but took our sins upon Himself as substitute for us. By Him we can be saved.
For he hath made him to be sin for us, who knew no sin; that we might be made the righteousness of God in him. (2 Cor 5:21)
Wherefore in all things it behoved him to be made like unto his brethren, that he might be a merciful and faithful high priest in things pertaining to God, to make reconciliation for the sins of the people. (Hebrews 2:17)
The World Was Blind
He came into the world without regard to what man esteems as "wise". He came full of grace and truth. The unbelieving world was looking for something else.
He came unto his own, and his own received him not. (John 1:11)
For the preaching of the cross is to them that perish foolishness; but unto us which are saved it is the power of God. (1 Cor 1:18)
Yet, those who are willing to obey the truth, see Him, the Lord of Creation. The light of Christ shines in their hearts like the sun in all its glory.
Wherefore he saith, Awake thou that sleepest, and arise from the dead, and Christ shall give thee light. (Eph 5:14)
Then spake Jesus again unto them, saying, I am the light of the world: he that followeth me shall not walk in darkness, but shall have the light of life. (John 8:12)
___________________________________________________________
Have your eyes been blinded to Christ's Glory because of unbelief? Have you realized who He is and the reason why He came into this world? The only thing that separates you from God is refusing to believe and trust Him.
But if our gospel be hid, it is hid to them that are lost: In whom the god of this world hath blinded the minds of them which believe not, lest the light of the glorious gospel of Christ, who is the image of God, should shine unto them. (2 Cor 4:3-4)
But God commendeth his love toward us, in that, while we were yet sinners, Christ died for us. (Roman 5:8)
But without faith it is impossible to please him: for he that cometh to God must believe that he is, and that he is a rewarder of them that diligently seek him. (Hebrews 11:6)
Call upon Him, and believe on His name.