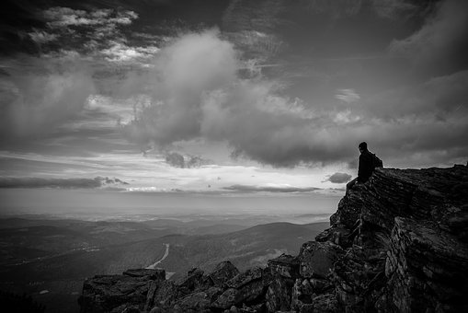 And in nothing terrified by your adversaries: which is to them an evident token of perdition, but to you of salvation, and that of God. (Philippians 1:28)
It's God's Battle
If it were our battle, then fear might be a good idea. It's the Lord's battle. Don't fear those who rebel against His word. They war against Christ, and they will give account one day. We need only rest in Him and walk in His word.
Princes have persecuted me without a cause: but my heart standeth in awe of thy word. (Psalm 119:161)
…and he that despiseth you despiseth me; and he that despiseth me despiseth him that sent me. (Luke 10:16)
In the day when God shall judge the secrets of men by Jesus Christ according to my gospel. (Rom 2:16)
What do they oppose?
God sent His Son into the world, not to condemn it, but to save it. At the cross, sinners can be made righteous. God provides salvation through Christ's death on the cross. By believing in Christ's death, burial and resurrection, we can be reconciled to God. Jesus has purchased heaven for us. It is a gift to all who would receive Him. What is there to oppose?
For God so loved the world, that he gave his only begotten Son, that whosoever believeth in him should not perish, but have everlasting life. (John 3:16)
For the wages of sin is death; but the gift of God is eternal life through Jesus Christ our Lord. (Rom 6:23)
A Vain Rebellion – A Sign of Their Destruction
The psalmist said that the kings of the earth vainly oppose the God of Heaven. They and all who follow them love their sin and reject His mercy. They would not have God rule over them.
Why do the heathen rage, and the people imagine a vain thing? The kings of the earth set themselves, and the rulers take counsel together, against the Lord, and against his anointed, saying, Let us break their bands asunder, and cast away their cords from us. (Psalm 2:1-3)
They perish because of their own willful rejection.
In flaming fire taking vengeance on them that know not God, and that obey not the gospel of our Lord Jesus Christ: Who shall be punished with everlasting destruction from the presence of the Lord, and from the glory of his power; (2 Thess 1:8-9)
And this is the condemnation, that light is come into the world, and men loved darkness rather than light, because their deeds were evil. (John 3:19)
A Sign of Salvation
Persecution from the world is a sign of salvation. The world rejects Christ. If the world loves us, we might need to examine our loyalties. We rejoice in persecution and suffering because they refine us, and they remind us that we belong to God.
Yea, and all that will live godly in Christ Jesus shall suffer persecution. (2 Tim 3:12)
And not only so, but we glory in tribulations also: knowing that tribulation worketh patience; And patience, experience; and experience, hope: And hope maketh not ashamed; because the love of God is shed abroad in our hearts by the Holy Ghost which is given unto us. (Rom 5:3-5)
The Proper Response
Yay!
O worship the Lord in the beauty of holiness: fear before him, all the earth. Say among the heathen that the Lord reigneth: the world also shall be established that it shall not be moved: he shall judge the people righteously. (Psalm 96:9-10)
The Lord is my light and my salvation; whom shall I fear? the Lord is the strength of my life; of whom shall I be afraid? (Psalm 27:1)