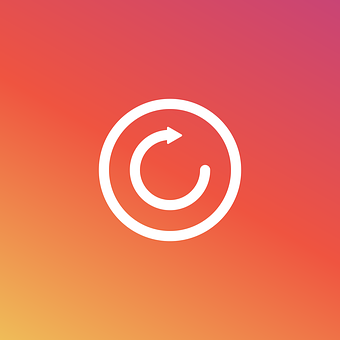 Trust in the LORD with all thine heart; and lean not unto thine own understanding.In all thy ways acknowledge him, and he shall direct thy paths. (Proverbs 3:5-6)
"This stupid thing!" Phrases like that are heard right before someone does a factory reset on their device. I don't know about you, but I did that a few times on my last phone. It's refreshing to clear all the junk and start fresh.
Proverbs 3:5-6 is my factory reset. I can recall vividly several times when I was full of worry, doubt, fear, and bit of hopelessness. Suddenly this verse came to mind*. Instantly I realized that I wasn't trusting the Lord with all of my heart. I needed to stop following my own reasoning and thought patterns, and start filling my mind with the promises of God's word. Before I make a decision, I need to consider the Lord's ways because He promises to direct our paths. He lead us in the way that is pleasing to Him.
Lord, help me to do a daily reset with Proverbs 3:5-6 every morning!
*[Note to Sunday school teachers] When I was 8 years old, my Sunday School teacher made us memorize this verse. It has been a treasure ever since.
Be not wise in thine own eyes: fear the Lord, and depart from evil. (Proverbs 3:7)
The Gospel Message:
If you don't know what it means to "trust in the Lord", here is how you can trust Him.
Romans 3:23 "For all have sinned and fallen short of the glory of God." Romans 6:23 "For the wages of sin is death, but the gift of God is eternal life through Jesus Christ out Lord." John 3:16 "For God so loved the world that he gave his only begotten son that whosoever believeth on him shall not perish but have everlasting life."
The Bible says that Jesus came into this world, not to condemn us, but to save us from our sins. Our sin separates us from God because He is Holy. It doesn't matter how good we think we are or how good we try to be. There is only one way that a sinner can be reconciled with God, and that is by believing in the One He sent into the world, Jesus Christ.
Romans 10:9 "That if thou shalt confess with thy mouth the Lord Jesus, and shalt believe in thine heart that God hath raised him from the dead, thou shalt be saved."